05/01/2023
Volunteer Tutors Needed!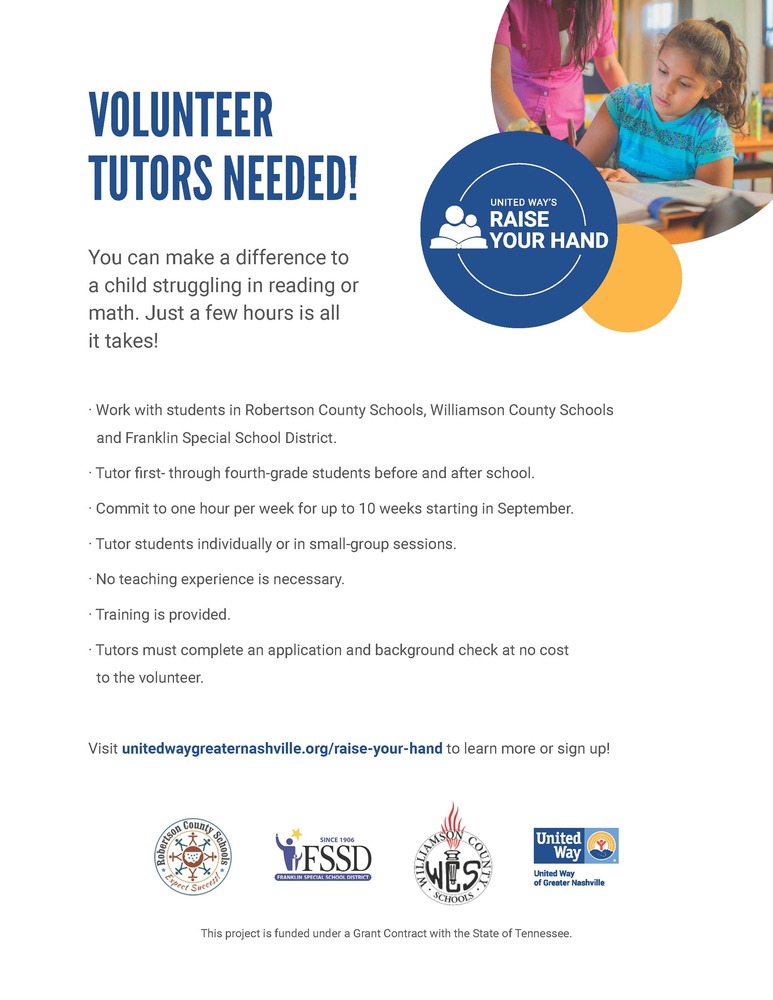 VOLUNTEER TUTORS NEEDED!
You can make a difference to a child struggling in reading or math. Just a few hours is all it takes!


Work with students in Robertson County Schools, Williamson County Schools and Franklin Special School District.
Tutor first- through fourth-grade students before and after school.
Commit to one hour per week for up to 10 weeks starting in September.
Tutor students individually or in small-group sessions.
No teaching experience is necessary.
Training is provided.
Tutors must complete an application and background check at no cost
to the volunteer.

Visit unitedwaygreaternashville.org/raise-your-hand to learn more or sign up!