05/11/2023
Columbia State Hospitality and Tourism Management Program
Gain Knowledge. Skills and start your career in our 1 year hospitality & Tourism Program.
Columbia State Community College offers a program that provides basic knowledge and business management skills with a focus on gaining real-world experience.
Check Out Classes Offered
Intro to Hospitality Management
Supervision in Hospitality
Regional Tourism
The Guest Experience
Sanitation & Food Safety
Sales & Marketing
Intro to Event Management
Co-Op/Internship
Have Questions?
Please contact...
Tiffany Lewis
Program Director
Phone: 615-465-5765
TOD Relay Number: 1-888-848-0298
Email: tlewis13@columbiastate.edu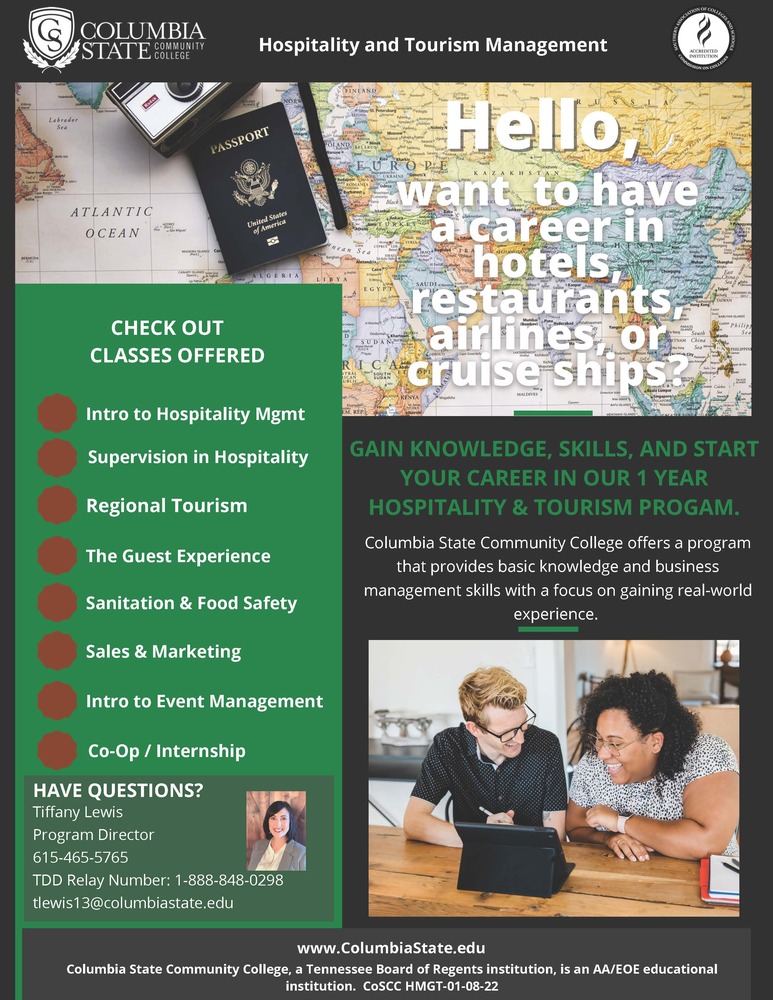 www.ColumbiaState.edu