01/26/2023
Earn Your Diploma! High School Equivalence Prep Classes!
High School Equivalency Prep Classes!
Classes Available in Franklin & Fairview.

Franklin Classes
Classes available in person and online
No fee to register or attend class
Must be 16 years or older
Classes and Registration year-round
Must contact office to set up an orientation
Can take HISET for free!
Location: 188 Seaboard Lane., Suite 109, Franklin, TN 37067

To sign up or to request more information, please call or email:
615-917-4599
msidavong@workforceessentials.com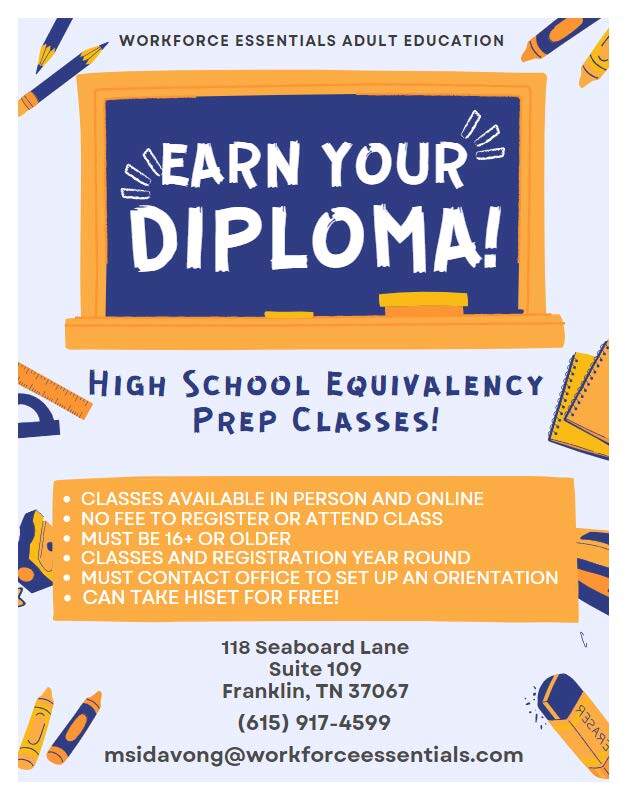 Fairview Classes

Time: Tuesdays & Thursdays, 5:00pm - 7:30pm
Location: Fairview Recreation Complex, 2714 Fairview Blvd., Fairview, TN 37062
To sign up please call or email:
615-370-6004 ext. 717
himpeartrice@workforceessentials.com